What is a Church Procedures Audit?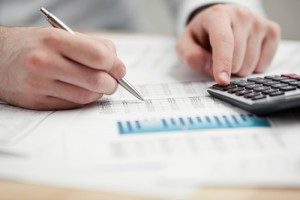 One specific area Church Procedures Audit has been repeatedly asked to assist congregations is with an audit of their financial controls and procedures.  At the fraction of the cost of an Accounting Firm completing Audited Financial Statements and an official opinion directed at outside organizations, we provide congregations an alternative that focuses on controls and procedures, helping to ensure your congregation that their contributions are safe.
Church Procedures Audit will provide an audit of your financial procedures and internal controls; verifying income and expenses, along with review and evaluation of payroll, financial record keeping, endowment management, cash receipts and cash disbursement policies and procedures resulting in a written evaluation and recommendations as necessary.
A Financial Controls & Procedures Audit includes:
Audit of Cash Receipts process.
Audit of Cash Disbursement process.
Audit of Internal Controls and Segregation of Duties.
Audit of Payroll process and categorization of employees vs. independent contactors.
Audit of Fund management, including endowments, restricted funds and designated funds to ensure in compliance with the Uniform Prudent Management of Institutional Funds Act (UPMIFA).
Written evaluation & recommendations as necessary.
If you are interested in providing your congregation confidence that your financial procedures and controls are in order, call to set an appointment to discuss a Church Procedures Audit.